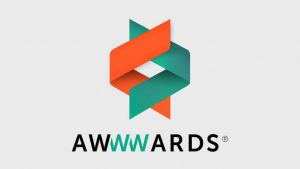 It is the online face of your company and it's important that it is in-keeping with current trends. In this world of digital innovation, people love trendy things; be it food, fashion, or web design. While developing a web page, every developer puts their heart and soul into it. To get the best results out of that effort they will research and incorporate the design trends (that are in-keeping with your brand personality) into your website design.
So, we did a little bit of digging into this and here we have compiled a list of website design trends that should be kept in mind while deciding upon the look and feel of your website.
Geometrical figures and shapes
When it comes to design geometrical shapes can make your website more eye catching and appealing.
Take a look at these '50 Awesome Websites with Extraordinary Geometry Elements' by awwwards.
Scalable Vector Graphics & Cinemagraphs
No one likes to see blurred images on a website. All images should be made clear through the use of scalable vector graphics (SVG). The benefit of using SVG images on your web pages is that your images' pixels won't be degraded when zoomed. Cinemagraphs are also a kind of image which give an illusion to the user that they are watching an animation or video. Cinemagraphs improve visual performance and are becoming increasingly popular on websites as they are available in all formats like HD, SD & 4K.
Pushing the Boundaries of Typography
As coding has become more sophisticated, experimentation with typography on websites has become easier over.
Kurppa Hosk's website experiments with typography by adding animation and user interaction. The text explodes and forms a circle around the user's cursor.
Experimenting and pushing the boundaries of typography could include cutting or purposely subtracting parts of letters and words (relying on negative space to fill in the rest of the letters), photography inside typography, type on a diagonal line or shape or animating typography.
Grid Formation & Layouts
Grid layouts help in placing multiple elements on the page as there are multiple columns in the grid layout. A responsive grid layout will help to ensure that your website is mobile compatible, and that page content is organised and easy to read.
Scrolling Effects
One thing that refuses to go out trend is the 'parallax effect'. This effect makes your scrolling effect appear as of it is 3D when moving up and down the web page.
Fluid/Organic Design Elements
Slowly we are pulling away from the straight lines that came with flat design and starting to experiment with more fluid shapes and lines. These types of shapes; ones in which aren't your typical circle, square, rectangle, or any straight-sided shape, are often referred to as fluid or organic shapes. 
Nostalgic Retro Design
What is old is new again and websites are moving beyond flat design, where experimentation seems to have no limits; bringing back old design elements with a hint of nostalgia. Statamic's website design features a retro colour scheme reminiscent of the bright colours and imagery of the 1980s. Experimentation with nostalgia and retro design styles can create a nice contrast between then and now design.
Enhanced Image Treatments
Images have always presented unique design opportunities, especially on websites. Putting images in circles, making them black and white, adding a drop shadow behind them – all of these are techniques that designers have been using to enhance and/or draw attention to images on websites.
Monochromatic
Having a variety of colours on your website has long been a trend; with most websites having two to five colours. But what if your website is limited to just one colour, or no colour at all? If done well, that type of design constraint can help enhance a design and make it more memorable.
Digital Bro's website sticks to a very monochromatic colour scheme by using one hue of yellow and very rarely strays from that one variant of yellow (black and white are considered neutrals).
Overlapping Design Elements
Having items overlap each other can bring visual interest to specific types of content on a webpage. This can bring an element of the unexpected, as we've grown accustomed to elements on a web page having their own space that is separate from the elements around them (generally not touching one another). 
Mad Studio's website features overlapping elements as the main design aesthetic throughout the site, enhanced by subtle animations that make the website feel three-dimensional.
Reimagined Hero Areas
Most hero areas (formally known as 'above the fold') feature a large image that spans most of the viewport, often with some text on top to focus the attention of the viewer. And over the last couple of years, there hasn't been much in the way of experimentation with this area of a website (arguably, the most important area).
A unique approach to a hero area used by Zoo Creative (treating the hero area as a billboard, and clever use of animation). 
We're in a post flat design world, and it looks like web design will take a more experimental approach than we've seen in previous years. Virtually no element on a web page is safe from experimentation as we move through 2019.